PlanS: la Commissione Europea prende una posizione decisa a favore della Open Science
Il documento ha provocato in Europa polemiche e dichiarazioni...
Il dibattito su PlanS
Testimonianze
Open should be the default, not the exception
Carl Malamud
Founder of Public.Resource.org
Open Science depends on open minds
Neelie Kroes
Vice-Presidents of the European Commission
Openscience is about making sure that science serves innovation & growth
Carlos Moedas
European Commissioner
Ultimi tweets
🇲🇩 Moldova'nın 2021 Eurovision temsilcisi belli oldu!

Moldova Devlet Kanalı TMR yaptığı açıklamada mücbir sebeplerden dolayı 2020 yılında temsil edemeyen Natalya Gordienko'ya gelecek yıl yeniden temsil etme şansı verileceğini açıkladı.

#eurovision2021 #openup #moldova
Twitter feed video.
Listening to the #YouthPanel at #transitions4youth Transition conference. Sharing an #openaccess article on the importance of working in partnership during #healthcare #transition. #transitions4youth
https://t.co/l3GEQJaOrN
🇲🇩 Confirmed: Natalia Gordienko will represent Moldova in Eurovision 2021

https://t.co/Ii5Agk7v5y

#Eurovision #ESC2021 #OpenUp
Article sur l'imagerie cortico-spinal pour étudier la douleur par Prof. @jcohenadad @polymtl. #RecherchePolyMtl Article en libre accès : https://t.co/3Y404P1aqr #OpenAccess
Twitter feed video.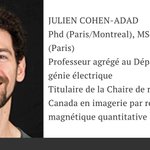 FCT is set to implement #Plan_S as of 1 January 2022. https://t.co/IyFYcRdakj @ciencia_pt @cOAlitionS_OA #openaccess
Load More...